Book Launching Party for "Come to Your Senses"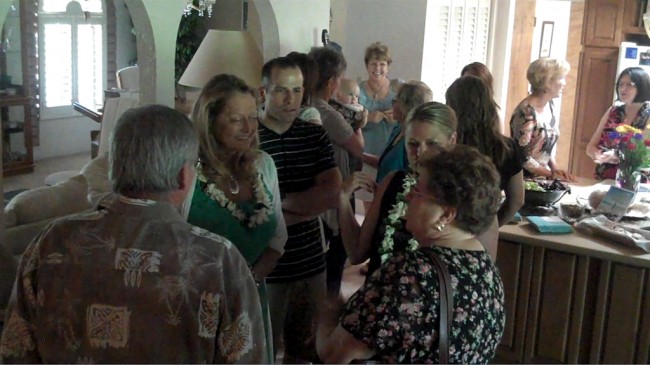 On Sunday, August 26, we had my formal Book Launching Party at our home in Tucson.  The cocktail napkins we found said, "Friends are like sea shells we collect along the way".  We couldn't have found a better  statement.  Approximately 30 of my local friends came to celebrate the early release of Come to Your Senses.
Barbara McNichol, copy editor, read from the chapter titled, SENSITIVITY.  This chapter uses the example of a lovely skycap friend I  met years ago during my travels, and the impact he had on me.  This vignette was the first I wrote in 2001.  I didn't know what the future might hold for that little story, but I am thrilled it is a part of the new book.
I was honored to sign early released books for those who bought the book with daughter joy assisting.  After a recent meeting with the publisher, Mid October is the scheduled time of availability on Amazon.com and all eBooks, so keep checking.
A good time was had by all and I again thank all of those friends that I have collected along the way … your sensitivity and kindness to my needs has been more than I could have ever asked for.